Breakfast & Brunch Restaurants in Bolton, CT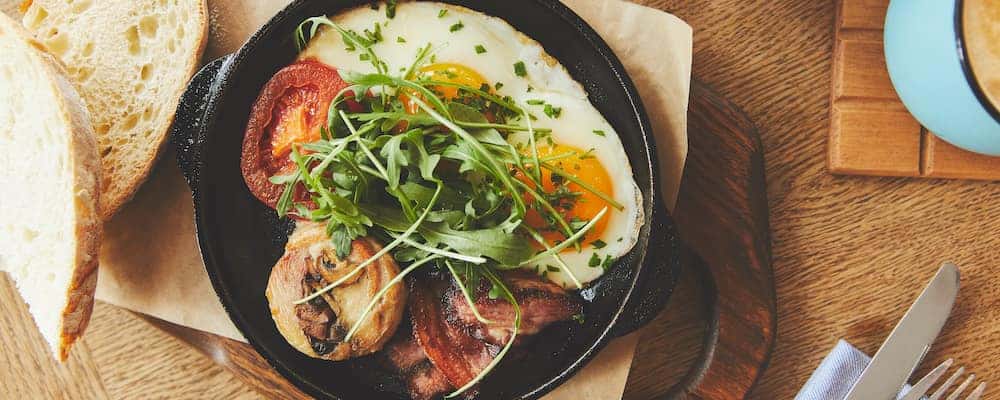 Living near Hartford and in the mood for an omelet or a large stack of pancakes? Consult this list of breakfast and brunch restaurants in Bolton, CT from Mazda of Manchester to satisfy your cravings before spending your Saturday afternoon at a park or lake near Rockville, CT!
Our Place
Of the many breakfast restaurants in Bolton, Our Place is one that provides a welcoming atmosphere and home-cooked food, as the name denotes! Plus, it's considered one of the best restaurants in Bolton, so there's no losing when you eat here. Make sure to try Jack's Hash Browns or Jack's Homemade Hash!
Taso's Eggsellent Adventure
When it comes to brunch restaurants in Bolton, Taso's Eggsellent Adventure is a must-try. Choose whether to dine in or carry out with breakfast served all day, each dish made with local, fresh ingredients. Located near Vernon, this spot offers dishes like Korean beef eggs benedict, Shakshuka (baked eggs in smoky and spicy tomato broth with asiago cheese, scallions, and toast points, and staples including buttermilk pancakes, French toast, and Belgian waffles.
Rosita's Latin Cuisine
Rosita's Latin Cuisine is a local, family-owned restaurant serving – you guessed it – Latin cuisine! From homemade guacamole to pupusas, arepas, and empanadas, there are plenty of menu options from which to choose. What's more, the restaurant is BYOB, so you can bring all the fixings for mimosas, bloody Mary's, or whatever your heart desires.
Mill on the River
Mill on the River is well known for its special Sunday brunch, serving a continental breakfast from 11am to 2pm every week. For $19.95 per person, you can enjoy two brunch cocktails, coffee and tea, and food including an assortment of cheese, seasonal fruits, bagels, pastries, and more. Otherwise, you can order a full plate such as a seafood crepe, quiche du jour, Norwegian salmon hollandaise, or seasonal French toast.
Get to Know Glastonbury with Mazda of Manchester
Explore the history of South Windsor, CT, try out another great Bolton restaurant, find the top ten things to do near Bolton, Spring activities in South Windsor, swim or fish at the amazing Bolton Lakes, or check out the top restaurants in South Windsor. Mazda of Manchester is here to help you connect with your Glastonbury community – behind the wheel of a sleek, stylish Mazda, of course!
More from Mazda of Manchester
Looking for something fun to do after brunch in Bolton? Consider spending the day exploring the New England Motorcycle Museum in Rockville, CT and then try out one of the best restaurants in Bolton. Mazda of Manchester has all of the details you need to make the most of your time in the Hartford area! About Mazda…

Living near Hartford and in the mood for an omelet or a large stack of pancakes? Consult this list of breakfast and brunch restaurants in Bolton, CT from Mazda of Manchester to satisfy your cravings before spending your Saturday afternoon at a park or lake near Rockville, CT! Contact Us Our Place Of the many breakfast restaurants…

South Windsor features a long and interesting Connecticut history, beginning as a humble family farm and growing into a large suburban town. Learn more about how this area grew, and discover some of the famous citizens and landmarks who call South Windsor home. Parks and Lakes Near Rockville Contact Us 17th and 18th Centuries The…