Mazda's SKYACTIV® TECHNOLOGY: An Inside Look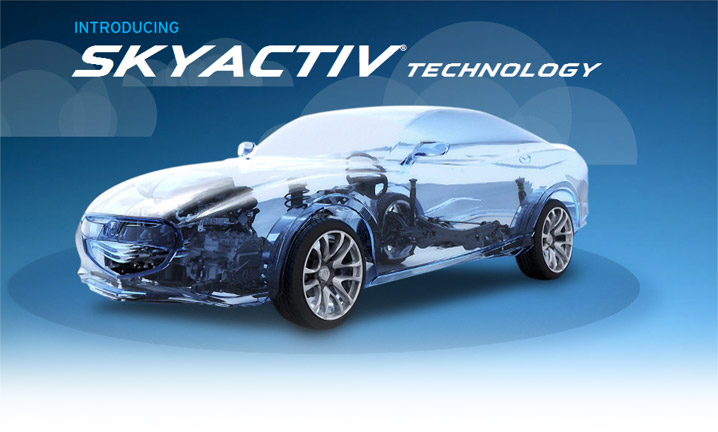 Most of the new Mazda vehicles in stock here at Mazda of Manchester are equipped with Mazda's sophisticated SKYACTIV® TECHNOLOGY, but what exactly does that entail? In short, there are so many different facets to this series of scientific innovations that it effects nearly every part of all new Mazda vehicles. For that reason, we here at Mazda of Manchester want to take a moment to briefly explain how exactly SKYACTIV® TECHNOLOGY helps improve performance, boost fuel economy, and refine the handling of your new Mazda, all at the same time. Read more about SKYACTIV® TECHNOLOGY below, and check out the history of Mazda here.
Innovation in Every Detail
When referring to Mazda's SKYACTIV® TECHNOLOGY, we're actually looking at a suite of science-based innovations which all help contribute to the superior driving experience you'll enjoy in your new Mazda vehicle. These technologies include:
SKYACTIV®-G: Key features of Mazda's SKYACTIV®-G gasoline engine include an incredibly high compression ratio at 14:1, direct fuel injection, and low friction components, all of which help boost fuel economy and performance by as much as 15% when compared to other comparable gas engines.
SKYACTIV®-Drive: Mazda's enhanced six-speed automatic transmission provides smooth, direct feel with amazing fuel economy, especially at low speeds and in stop-and-go driving situations. It achieves these goals by offering a widened lock-up range for better torque transfer and ultimately delivers improved fuel economy and a better driving feel.
SKYACTIV®-MT: If you choose a manual transmission for your new Mazda, your vehicle will be equipped with SKYACTIV®-MT. This transmission delivers the crisp shifting feel you love from a manual with a lighter weight for added fuel economy.
SKYACTIV®-Body: SKYACTIV® TECHNOLOGY is about rethinking the entire car, and that means down to the most basic components, including the body. Here, the frame gets a makeover that results in 8% lower weight and 30% more rigidity, resulting in not only better fuel economy but also enhanced driving dynamics.
SKYACTIV®-Chassis: To improve handling, Mazda went back to the drawing board to entirely rethink the chassis in order to optimize a "feeling of oneness with the car." This particular chassis delivers both agility at low and medium speeds and stability at high speeds, so you feel confident and in control at all times.
Experience The Difference Today
To experience Mazda's SKYACTIV® TECHNOLOGY in action, visit Mazda of Manchester, where we will happily demonstrate how SKYACTIV® TECHNOLOGY can improve your driving experience, boost fuel economy, and improve the performance of your brand-new Mazda vehicle. We are East Hartford and Vernon's reliable neighborhood Mazda dealer, so don't be a stranger! Stop into our showroom, located at 80 Oakland St. in Manchester, or  contact us online today to schedule a test drive.