The New 2020 Mazda CX-30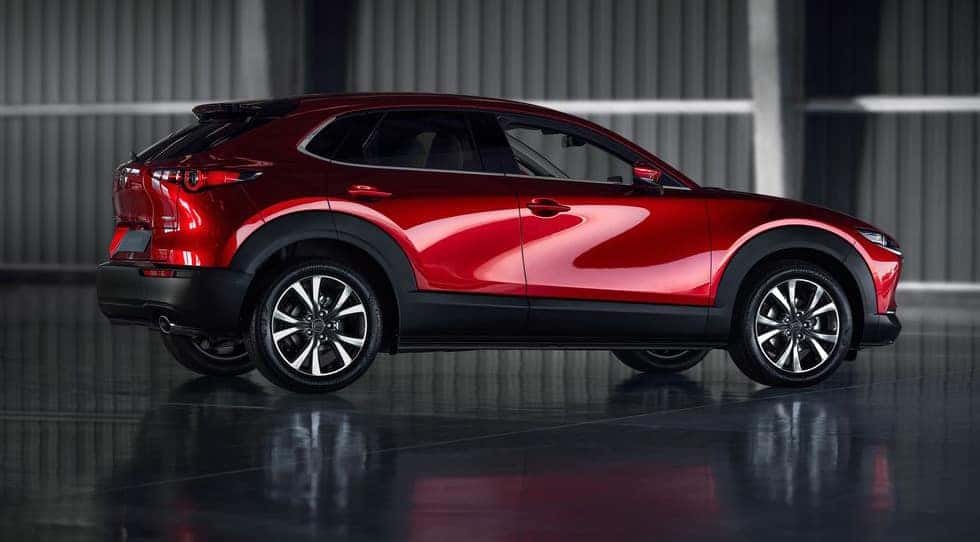 Mazda's award-winning line of crossovers is getting a new member – the Mazda CX-30. The CX-30 falls directly in between the CX-3 and CX-5 in size, filling the gap between the subcompact and compact SUVs.  
The CX-30 shares many similarities with the Mazda3 sedan, including similar interior and available equipment. This means that we can expect a sleek, premium interior and wide variety of available technology, without sacrificing space. The CX-30 has more passenger space than the CX-3, offering 15 cubic feet, but still less than the CX-5, making this a perfect in-between vehicle.  
The new model is likely to share engine and transmission options with the Mazda3 as well – meaning in the US, we'll likely see a 2.5l, I-4 with automatic transmission, making an expected 186hp. With this under the hood, the CX-30 promises to be as powerful and sporty to drive as it's relatives, the CX-3 and CX-5. 
While the interior and everything under the hood are very impressive, the exterior is the real showstopper. It has the sleek, elegant look that Mazda has become known for, with bolder, chunkier black plastic body cladding. It also has a more severely slanted rear window, adding to it's stronger appearance. This look differentiates it from the other crossovers, but still allows it to be recognized as part of the family. 
 "The look of the CX-30 is both sleek and bold," chief designer Ryo Yanagisawa said. "The upper body has a sleek look while the lower body says 'bold'". We think this description hit the nail on the head. We can't wait to see this car in person! And of course, be sure to learn more about Mazda CX-5 cargo space with our experts.