What is the Recommended Tire Pressure for a Mazda?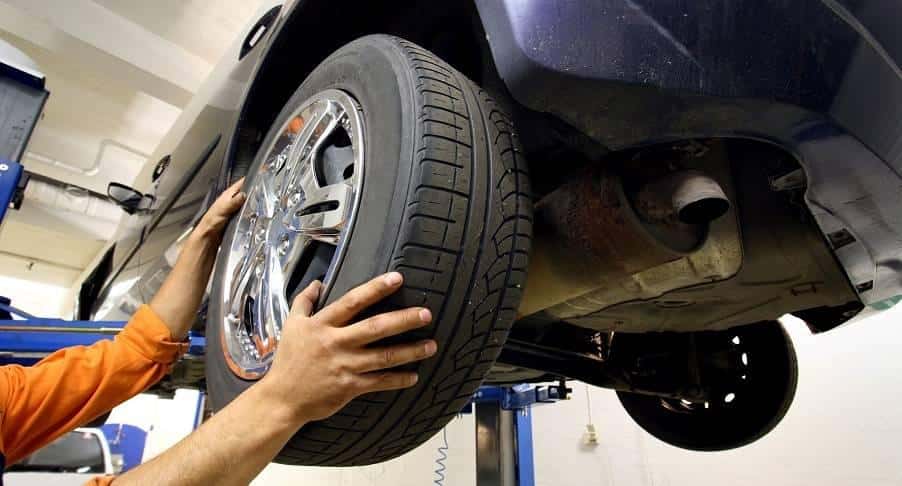 Anytime you take a drive around South Windsor or Vernon, your tires are getting a workout. Because your tires are the only point of contact between your car body and the ground, it's important to keep them in good shape – and that includes tire pressure. If you're not sure what is the recommended tire pressure for a Mazda, we have a handy chart for Mazda tire pressure recommendations and a step-by-step guide on how to check your tire pressure.
Before checking your tire pressure, you want to make sure your tires have been cold. Make sure the car is off and has rested for at least three hours or hasn't been driven for over a mile if turned on recently. After your tires have cooled, you will be able to get the actual tire pressure measurement. Mazda tires will function optimally at these tire pressures:
| Vehicle | Tire Pressure |
| --- | --- |
| Mazda3 | 36 psi |
| Mazda6 | 36 psi for 17-inch/35 psi for 19-inch |
| Mazda CX-3 | 36 psi for front/33 psi for rear |
| Mazda CX-5 | 34 psi for 17-inch/36 psi for 19-inch |
| Mazda CX-9 | 36 psi for 18-inch/34 psi for 20-inch |
| Mazda MX-5 Miata | 29 psi |
How Do I Check My Mazda Tire Pressure?
After tires are cold, remove valve cap from tire.
Gently press the pressure gauge over tire valve.
Carefully remove tire pressure gauge after receiving a reading.
If low, inflate air in tires to recommended tire pressure listed above and on the sidewalls of the tires.
If tire pressure is too high, squeeze the metal centerpiece of the tire valve to release air until the appropriate level is reached.
Place the cap back on the valve after tire inflation pressure is correct.
Repeat process for each tire until each is at the same level.
Schedule Tire Pressure Service at Mazda of Manchester
If you have any questions about how to check your tire pressure or would like us to inflate your tires, please schedule service at Mazda of Manchester. Our Mazda service team is happy to help you with any vehicle maintenance and keep your Mazda running smoothly!